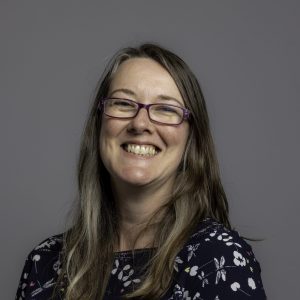 Dr Joanna White
Roads Development Director, National Highways
Jo has been breaking down barriers in the world of STEM since she was at school. After being the only girl in her school to take Further Mathematics at A-level, she secured a place at the University of Oxford. Following a degree in Applied Mathematics, Jo completed a PhD in Mathematics; which involved developing mathematical models for traffic networks.
Jo started her career working for TRL working as a researcher. She was one of the first people to demonstrate how mobile phone data could be used to produce information about movements on transport networks.
Since 2005, Jo has applied her expert skills to many roles across National Highways and its predecessor organisations.
She has led projects including the M42 Active Traffic Management Monitoring programme and research projects to consider how controlled motorways and ramp metering could operate together. Jo established the ITS Radar service, a digest of all ITS related news worldwide to share internally.
Following promotion, between 2007 and 2014, Jo led the development of the business' Traffic Technology Strategy and programme, and the National Operational Systems team, looking after all the systems that the traffic officers use to manage traffic and incidents.
In 2014, again after promotion, she led the Intelligent Transport Systems Group including teams who develop and maintain standards for operational technology. She developed the Innovation Designated Fund proposal and programme for the first roads period, which included delivering successful connected and automated vehicle trials in collaboration with industry partners.
Outside of her work at National Highways, Jo is a Trustee of the Rees Jeffreys Road Fund. She is a member of the RoadSafe Traffic Technology Think Tank and the Expert Advisory Panel for the Centre for Connected and Autonomous Vehicles (CCAV).
Jo is a huge advocate of STEM activities with schools, and is passionate about inspiring people to get into the transport industry. She's also keen supporter of apprentice and graduate placements, of which National Highways offers around 100 every year.
In February 2020, Jo became a Chartered Engineer with the Institute of Engineering and Technology. This has been an excellent foundation for her to step up, in February 2021, to lead the company's Roads Development Division focussed on research, innovation, intelligent transport systems, connected and automated vehicles, energy and road design.
Jo has two boys who are both into computer games like Minecraft, Sims and Roblox. Her eldest also loves Lego (like his Mum!) Jo enjoys walking, reading, Sudoko, logic problems and music, including watching her favourite bands at gigs – one of the many benefits of living in Bristol!