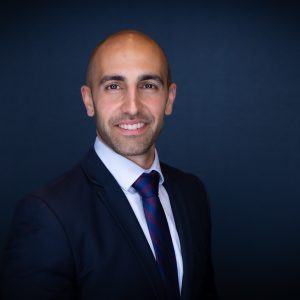 Niosha Kayhani
International Program Director, Cubic
Niosha Kayhani has a wide array of engineering, program management and international strategy skills spanning over 15 years, from working with fire and smoke detector systems, fibre optic lasers, software platforms and intelligent transport systems to being in charge of designing and driving Cubic's Innovation and R&D Strategy across transportation, defense training and secure communications.
More recently, Mr Kayhani is in charge of overseeing the international programs and strategy for Cubic's digital intelligence business unit where he works closely with international government, public and private organisations.
Mr Kayhani has an MBA, MSc and BEng, and as an elected valedictorian, he was also the captain of the men's basketball team and also served as President of the club during his university days.
Mr Kayhani is trilingual, has lived in Sweden, England, Ireland and moved to the U.S. in 2021 where he lives with his wife and son.