Acusensus UK's first relocatable AI road safety camera detects almost 300 offences in first three days
New Artificial Intelligence technology from enforcement innovators Acusensus has detected almost 300 drivers using mobile phones or not wearing seatbelts on one of Devon and Cornwall's busiest roads – in just three days.

Vision Zero South West is utilising a new, relocatable camera system on the A30 near Launceston which uses cameras and AI to identify mobile phone and seatbelt offences.

In the first 72 hours of deployment, the system detected 117 mobile phone offences and 180 related to seat belts.

The new free-standing system can be easily moved and can be deployed at various locations across Devon and Cornwall, providing 24/7 monitoring. Although the cameras use AI to flag up potential offences, all images are subsequently reviewed by a human. If an offence has been correctly identified, the driver can either be sent a warning letter or a notice of intended prosecution, depending on the severity.

"The early results from our latest deployment show that there is also a problem with mobile phone use behind the wheel, which is both dangerous and illegal," commented Adrian Leisk, Head of Road Safety for Devon & Cornwall Police. "We are employing this new technology to send a clear message to anyone who continues to use their phone behind the wheel – you will get caught."

"We know distracted driving is a common cause of collisions, which is exactly why it is illegal to use a mobile phone while driving," added Alison Hernandez, Police and Crime Commissioner for Devon, Cornwall and the Isles of Scilly, who chairs the Vision Zero South West road safety partnership. "We also know that wearing a seatbelt reduces the risk of death for drivers in a road collision by around 50% – yet almost a third of the people who died in UK car collisions in 2021 were not wearing a seat belt, the highest level recorded since recent records began.

"By embracing new technology such as the Acusensus 'Heads Up' system, we have the opportunity to improve compliance with these laws and consequently make our roads safer for everyone."

Geoff Collins, General Manager for Acusensus UK commented: "This 'Heads Up' installation is a significant step towards improving UK driver behaviours, breaking those bad habits that lead to poor decisions and ultimately increased casualties on our roads".

Dr Jamie Uff, Technical Director with AECOM who help to deliver the Acusensus system, added: "The technology AECOM is deploying makes detection straightforward and is providing valuable insight to the police and policy makers on the current level of road user behaviour. We are really keen to use this equipment to raise awareness and help improve road safety for all."

Last year, Vision Zero South West conducted a 15-day trial of a pilot, van-based system from Acusensus which detected 590 seatbelt and 45 mobile phone offences across various roads in both Devon and Cornwall.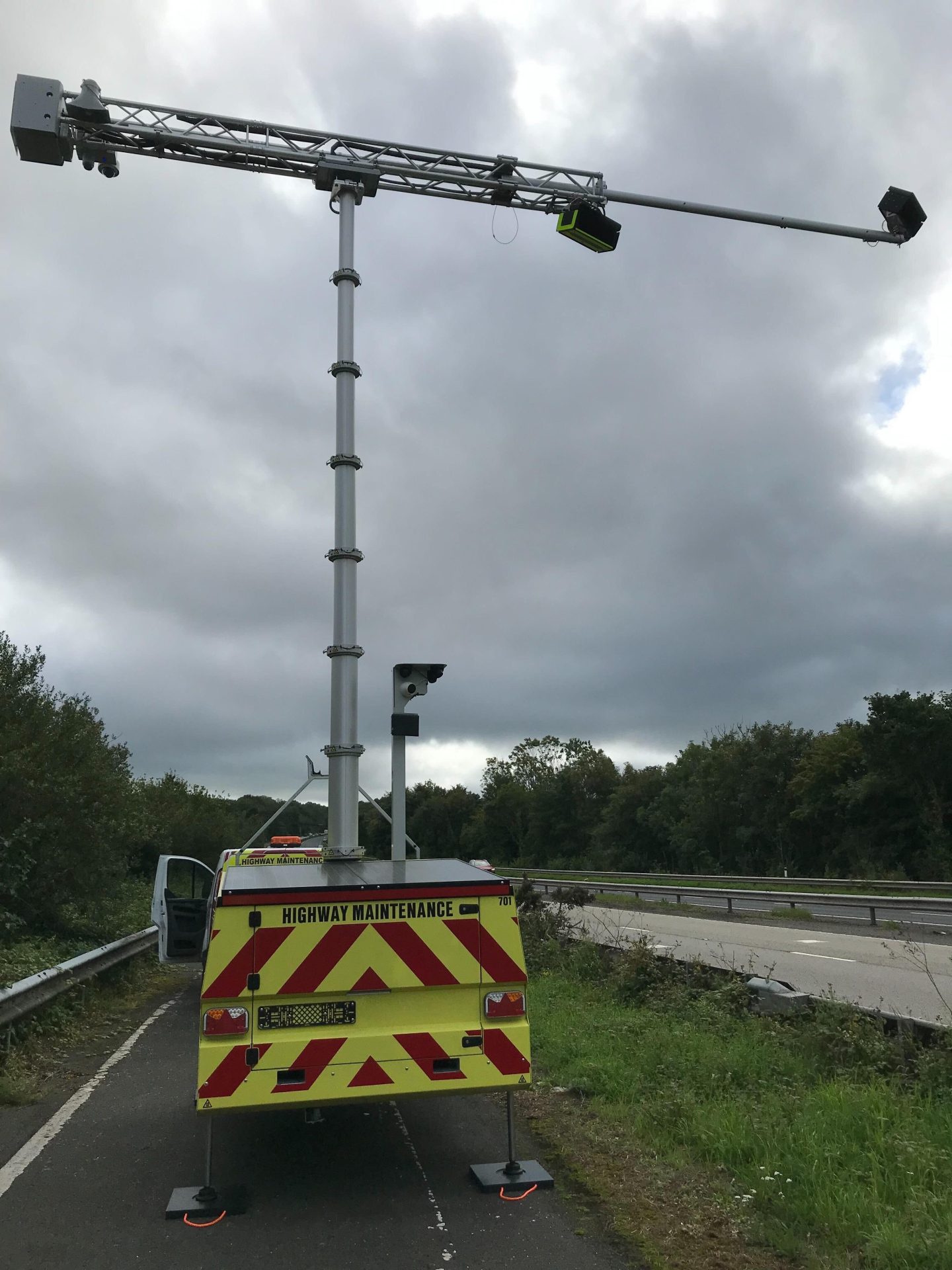 (Picture credit – Acusensus/Devon and Cornwall Police)
About Acusensus:
Australian-based Acusensus was founded in 2018 with its patented Heads-Up camera software and hardware able to simultaneously detect speeding, mobile phone use, seatbelt compliance, illegal lane use and vehicles of interest. The company operates programs in New South Wales, Queensland, Western Australia and from 2023 in the Australian Capital Territory, as well as several international jurisdictions, and also has a base in North America.For more details please email geoff@acusensus.com.