Jenoptik upgrades Greater Manchester's spot speed cameras 
With the upgrade, Greater Manchester creates a network of modern spot speed cameras and makes use of the latest technology to enforce speed infringements
Jenoptik, a leading manufacturer of smart mobility solutions, has signed a contract with Transport for Greater Manchester (TfGM) to upgrade 90 spot speed cameras and a five-year maintenance agreement. By using the latest technology, TfGM aims to create a sophisticated network of modern safety cameras to encourage better driver behaviour. The rollout will start this summer.

TfGM is upgrading its spot speed cameras with Jenoptik's latest VECTOR SR technology. The camera system represents a move forward in technology, is ANPR-based and has the capability for 24/7 bi-directional enforcement. Unlike the existing spot speed technology, the cameras do not require in-road sensors and painted secondary check marks, and do not have a visible flash due to infra-red technology.

"We are delighted to be working with Transport for Greater Manchester and Greater Manchester Police to aid in the Vision Zero approach for the area. As a company, we know that our range of enforcement solutions helps to make roads safer," commented Jenoptik UK Sales Director John Piper. "Seeing TfGM deliver such a major technology upgrade of its roadside enforcement sends a clear signal that those with a responsibility to deliver safer roads see just what a difference these cameras make."

Superintendent Gareth Parkin of Greater Manchester Police's Safer Transport Team said: "The new and upgraded speed cameras across the city-region will ensure that drivers adhere to road speeds and do not engage in reckless or anti-social driving".

Most of the cameras are located on Bee Network active travel routes, which is composed of bus, tram, cycling and walking routes and help keep cyclist and pedestrians safe.

Greater Manchester's Active Travel Commissioner, Dame Sarah Storey said: "A key part of being able to adopt the Vision Zero approach is being able to tackle road crime effectively and speeding is one of the leading causes of death and serious injury on Greater Manchester's roads."

As well as upgrading spot speed cameras, Transport for Greater Manchester is also planning to introduce average speed camera checks in the second phase of its enforcement upgrades.

The VECTOR SR is an approved fully self-contained traffic enforcement system used to capture spot speed or red light and speed-on-green offences. Because of its lightweight design it can be installed on a wide array of columns and mounting positions, making it suitable for urban, rural and highway implementations.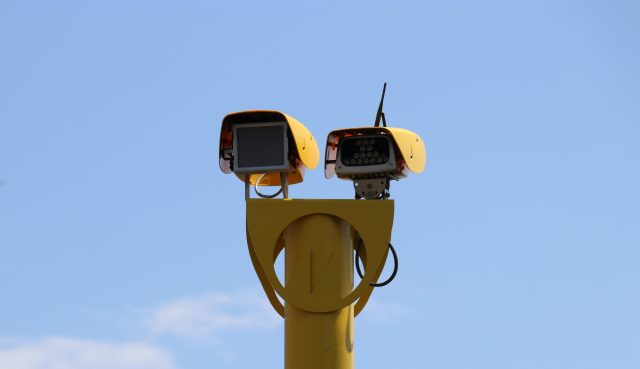 About Jenoptik and its Smart Mobility Solutions division
Optical technologies are the core our business: Jenoptik is a globally operating technology group and is active in the two photonics-based divisions: Advanced Photonic Solutions and Smart Mobility Solutions. Our key target markets primarily include the semiconductor equipment industry, medical technology, automotive and mechanical engineering as well as traffic.

Jenoptik's Smart Mobility Solutions division provides photonics-based, innovative and sustainable solutions, including technology and services for Road Safety, Public Security and Road User Charging. Our customers include local and governmental authorities, police and enforcement agencies, as well as public and private organizations.

As pioneers of sensor-based road safety cameras and automatic number plate recognition (ANPR/ALPR), Traffic Law Enforcement and ANPR technology is at the core of our product portfolio. Our solutions cover a wide range of stationary and mobile applications such as vehicle monitoring and classification, average and spot speed, red-light enforcement including additional features, civil security, as well as road user charging and emission control, using video analytics and artificial intelligence.

As an end-to-end solution provider, we support our customers with the provision of roadside equipment and software, including integration, installation and maintenance through to full-service operation of our solutions. Our powerful data management solutions turn data into knowledge with automated data processing and real-time analytics. We continue to research and develop new and emerging sensors and solutions, with new platforms optimized for emerging sectors such as Connected and Autonomous Vehicles.
Our strong global presence and installation base is supported by a reliable partner network. With innovation as our driving force, Jenoptik is a world-leading enabler for smart mobility, with intelligent solutions and services constantly evolving to help make roads, journeys, communities, and our environment safer around the globe.

For more information on Jenoptik products and services, please visit www.jenoptik.com or email victoria.curran@jenoptik.com