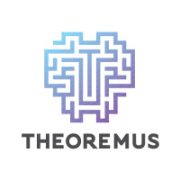 THEOREMUS
Theoremus is pioneering the development and delivery of next-generation transport technologies in Europe. Our aim is to integrate mobility modes across cities and drive the adoption of sustainable, active, and equitable transport.
Theoremus tackles this mission through several connected verticals:
MaaS infrastructure – We design and deliver the digital infrastructure needed to unlock the potential of MaaS. Theoremus is able to design MaaS systems that successfully navigate the commercial, legal, and technical pitfalls intrinsic to these projects to ensure a seamless experience for the journey user.
Smart ticketing – In rail and public transport, we develop and service bespoke revenue collection solutions that empower operators and government authorities to deliver multi-modal ticketing and journey planning experiences to their customers. The functions of these systems
cover:
Account-based ticketing
Open-loop payment systems and flexible pay-as-you-go solutions Real-time trip information/planning
AVL systems – In public transport, we create systems for PTAs and PTOs that unlock the value of real-time information across the various digital services offered to the end user through the use of machine learning and Artificial Intelligence.
Advanced analytics – Through the creation of interoperable and connected transport systems, we have developed advanced analytics tools using machine learning models and artificial intelligence to increase the efficiency of transport across the cities.