ITS UK appoints new Chair Stuart Scott of Mott MacDonald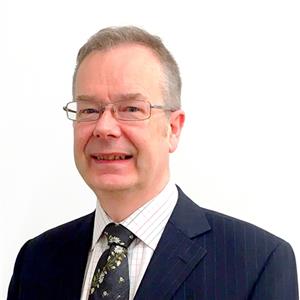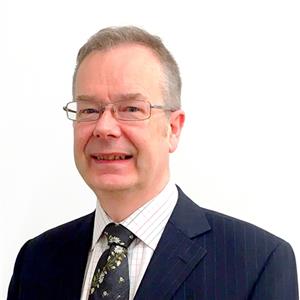 Intelligent Transport Systems UK (ITS UK), the voice of the transport technology industry, has announced Stuart Scott, Head of Service – ITS at Mott MacDonald, as its new Chair and the appointment of a new Board.
Stuart has set out his key priorities as promoting the need to better integrate the transport network, across road, rail, bus, active travel and micro-mobility, as well as the importance of ITS UK in representing the sector to policy makers.
His appointment, at the ITS UK Intelligent Transport Address and AGM on 17 May, also saw new Board Directors Caroline Hildreth of Sopra Steria and Catherine Whitfield of WSP appointed.
Stuart Scott, Chair of Intelligent Transport Systems UK (ITS UK), said: "It's a real honour to be appointed Chair of ITS UK, a role that is central to supporting the growth of the sector and promoting its benefits to our transport network.
"It is a critical time for UK transport, and I believe ITS UK has a vital role to play in bringing different modes together, to see how we can create seamless, joined-up journeys, and in advocating on behalf of the industry to politicians, decision makers and the press.
"Well done to all who were appointed – we have a fantastic team on our Board to drive the organisation forward. And thank you to outgoing Chair Ryan Hood and Board Directors Andrew Pearce and Graeme Scott who have done so much to support ITS UK over the past years.
"I look forward to supporting our members and the wider sector as ITS UK Chair, in what is clearly an exciting time for the industry and organisation."
Max Sugarman, Chief Executive of ITS UK, added: "Congratulations to Stuart on his appointment as Chair and welcome to all new ITS UK Board Members. Stuart has long been a strong advocate of the sector and its value in providing a greener, safer, more cost-effective and better integrated transport system, so it's great to have him at the helm, helping lead the organisation in its role as the voice of the industry.
"Congratulations too to Catherine Whitfield and Caroline Hildreth on their appointments to the Board, alongside the fantastic team of re-appointed directors. It is great to have a Board with such expertise and dedication to the industry – I'm delighted to be working with them all as we develop ITS UK's offer and services even further over 2023-24!"
Note to Editors
Stuart Scott Biography: A chartered engineer, Stuart has over 35 years' in the management, development and implementation of systems engineering programmes projects and services, in UK and overseas. He's presented papers at the Institution of Electrical Engineers, London, Hong Kong, and Singapore and led and managed the development of technological solutions including information distribution and communications systems and infrastructure projects and programmes, including risk and financial management. His experience also covers road, rail and airport operations. Stuart has systems engineering and management skills across a wide range of industries, having worked in industries as diverse as shipbuilding and heavy machinery to advance software and systems development, mostly with a transport focus.
The 2023-24 ITS UK Board is as follows:
Stuart Scott, Head of Service – ITS, Mott MacDonald (Chair)
Ryan Hood, Digital Highways Leader, Arup (Immediate Past Chair)
Glynn Barton, Chief Operating Officer, Transport for London
Mark Collins, Head of Future Transport, Transport for the West Midlands
Caroline Hildreth, Transport Client Partner, Sopra Steria
Niosha Kayhani, Director of International Programs, Cubic
Neil Levett, Director, Levett Business Services (on behalf of Clearview Intelligence)
Catherine Whitfield, Associate Director, WSP
Max Sugarman, Chief Executive, ITS UK (Company Secretary)
About ITS UK: Intelligent Transport Systems UK (ITS UK) is the voice of the transport technology industry. ITS UK provides a national platform to support the roll out of technology for a cleaner, safer and more effective transport network, both at home and abroad. We support our 150+ members – from both the private and public sector, and covering all sizes and disciplines – through advocacy to policy makers, connecting people and organisations, promoting the industry overseas and supporting innovation across the intelligent transport ecosystem. www.its-uk.org