Re-flow makes waves at Highways UK 2023
Team Re-flow recently returned to the highways industry's premier event of the year – Highways UK – held at the NEC Birmingham on the 18th & 19th of October, hosted alongside the Highways UK Excellence Awards following the first day of the exhibition.
Highways UK is Re-flow's flagship event, being host to the company's largest event contingent of the year. Among the team members in attendance were Re-flow's support specialists, who conducted live, one-on-one support sessions with existing clients. Among these were surfacing specialists, OLR, who took advantage of the session to level up their use of Re-flow.
Outside of support sessions, the event was brimming with familiar faces. The Re-flow stand was flanked by two of the software's heavyweight clients, Colas and WJ, whose stands were thoroughly packed throughout the two-day event. Also exhibiting at the event were HTM, ATM, MVIS, Chevron Green Services, Kiely, and many more business from Re-flow's community of clients.
Several of these clients, such as Kiely, were kind enough to stop by the Re-flow stand and touch base with the team, providing an opportunity to catch up on their progress with the software and gain valuable, first-hand feedback.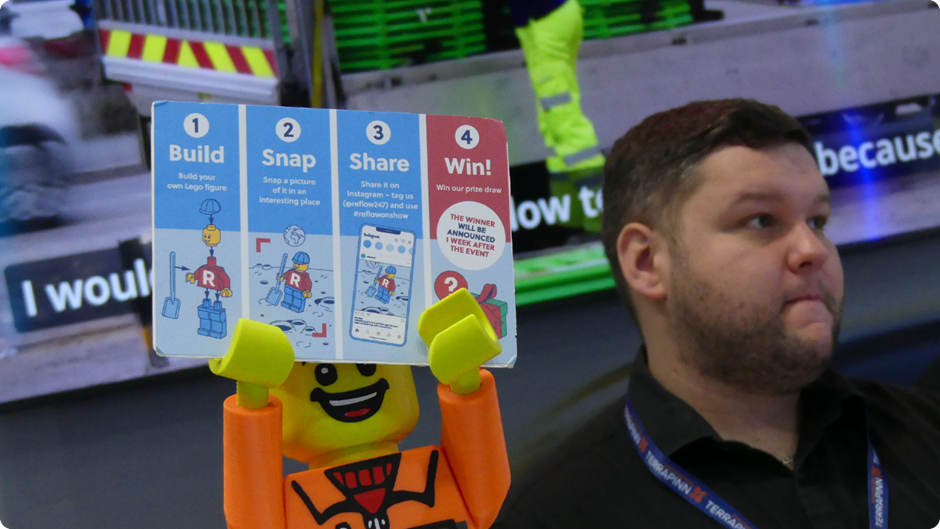 Visitors to the stand weren't limited to just familiar faces, however. Highways UK was host to hundreds of industry professionals, many of whom stopped by the Re-flow stand, often enticed by one of the team's magicians, or the ongoing Lego competition which have both become mainstays of the company's exhibition offering.
Short of just the usual event activities, Highways UK also hosted two back-to-back talks from Re-flow. First, Business Development Manager, Graham Pardoe, hosted the talk "Your Problems – Our Solutions for the Highways Sector", which broke down insightful statistics around common industry pain points and how Re-flow is equipped to solve them.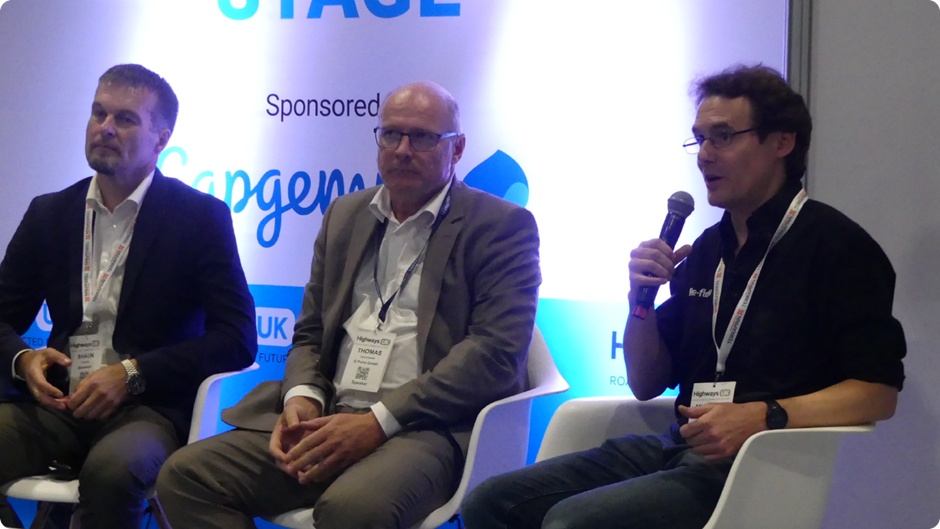 Following that, Re-flow's CEO, Mike Saunders, was part of the panel for "Transforming workforce output and productivity through tech and data", a deeply fascinating talk surrounding the future of the industry and how digital solutions are already equipping businesses to create a more sustainable highways industry.
The event's busy first day was also host to the Highways UK Excellence awards, a celebration of the best and brightest within the sector to cap off the exhibition's busy first day. As a gold sponsor, it was an honour for Re-flow to present the Net-Zero Award, which was taken home by the fantastic team at RPS.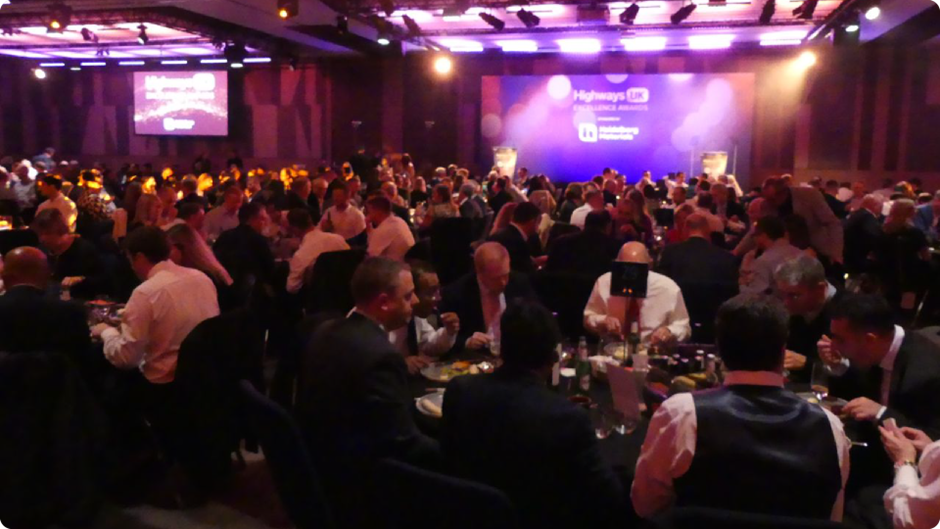 With the year's largest event out of the way, Re-flow's team is still keeping busy as they ramp up for the next big show – FutureScape 2023 – The UK's leading landscaping exhibitions, hosted at the ExCeL London on the 21st & 22nd of November.
To learn more about Re-flow's award-winning field management software, visit www.re-flow.co.uk or call 01392 574002 today