Transport for London collaborates with Google to bring Street View into some of London's busiest stations
Project will allow TfL customers to access Google Street View within some of London's busiest Tube stations across London to help plan journeys through stations from next year
Google will be capturing the Street View imagery for this project in the coming weeks, and using its blurring technology to protect privacy and automatically blur identifiable faces before publication
Transport for London (TfL) and Google are collaborating to provide Google Street View within a number of stations across London to help customers better plan their journeys.
The project will use cameras that capture 360-degree images inside of around thirty Tube stations, including Green Park, King's Cross St Pancras and Waterloo, to provide virtual representations of some of London's busiest stations. By being able to show routes through some of London's key stations, TfL hopes that customers will be able to use Google Street View within stations in the same way they would for journeys made by walking and cycling across London. In particular, TfL hopes this will be beneficial to customers with accessibility needs or people who are unfamiliar with travelling in the capital.
In the coming weeks, Google will start collecting Street View imagery, with posters placed at stations to alert customers when imagery capture may occur. The images will be collected by a small team organised by Google between 10am to 4pm to avoid peak hours, using a 360-degree backpack camera. Google's blurring technology will then be applied to the imagery, which is designed to automatically blur identifiable faces before publishing.
The images will then be launched throughout 2024, allowing customers to get a better sense of the layout of the stations when planning journeys or interchanging between different Tube lines at stations, as well as identify key facilities such as toilets and help points.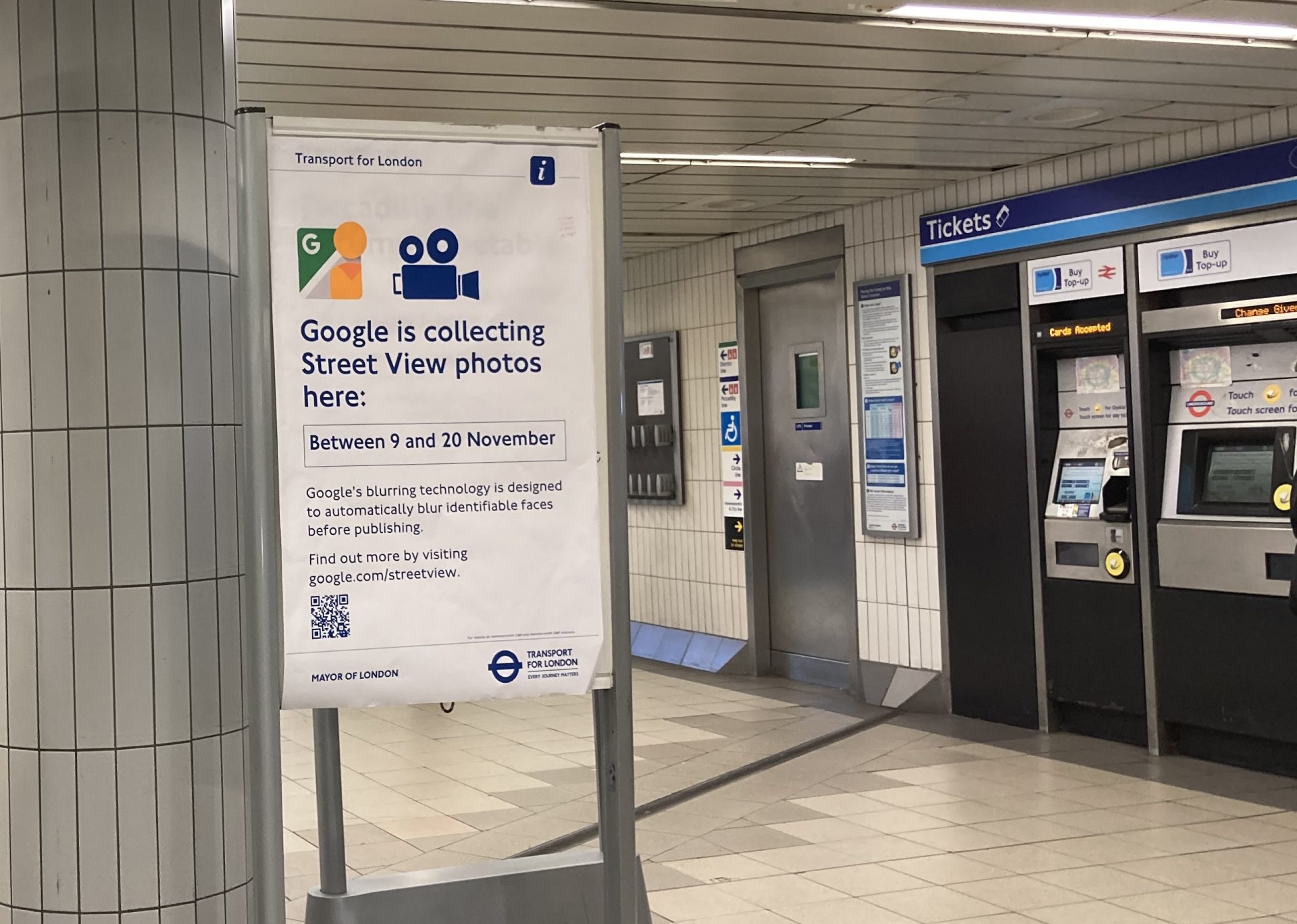 Deputy Mayor for Transport, Seb Dance, said: "I am delighted we are working with Google to bring Street View to the Tube. This exciting new project will give people the ability to plan their routes on the London Underground in the same way they would when walking and cycling across the city. Introducing Street View will support people to better navigate some of the capital's busiest stations and help us to build a better, more accessible London for all."
Thomas Ableman, Director of Innovation and Strategy at TfL, said: "This innovative project with Google will allow our customers to use Street View to chart their way through our stations, helping them build confidence in using our network when visiting London as well as plan the best way to interchange between lines. Working with companies like Google shows how we can use new tools and technology to bring the best service to our customers."
Sarah-Jayne Williams, Global Product Partnerships Director at Google Maps, said: "Since launching in 2007, Google Street View has been hugely popular with people across the globe and we're thrilled to collaborate with TfL to extend our Street View coverage in London. For the first time, users will be able to explore the capital's busiest stations like never before and plan out their journeys. We hope this will help everyone feel more comfortable during their travels, particularly those with accessibility needs."
Contact Information
TfL Press Office
Transport for London
0343 222 4141
pressoffice@tfl.gov.uk