Transport Tech Scaleup VivaCity Expands into Ireland to Improve Road Safety and Promote Active Travel
VivaCity is set to help Irish authorities make roads safer, smarter and more sustainable through its AI-powered insights
VivaCity, the transport technology scaleup transforming cities into smarter and more efficient places to live and work, is continuing its growth journey as a result of increasing demand, and has announced its expansion into Northern and the Republic of Ireland to transform transport infrastructure across the countries.
Irish towns and cities are on a mission to boost road safety and promote active travel. To achieve this, they are turning to VivaCity, who currently work with over 100 local authorities across the UK. The VivaCity sensors gather highly accurate, anonymous, multimodal road use data on traffic flow, travel patterns and behaviours. In addition to traffic monitoring, VivaCity's product offering in Ireland includes Near Miss and Smart Signal Control technology for proactive road safety management and network optimisation. The official launch comes after VivaCity's recent project with Infrastructure Northern Ireland, which marks the first Smart Signal Control project in the market and will help to prevent future incidents by making crossings safer for vulnerable road users. This is something which is particularly prevalent with Northern Ireland's  Department for Infrastructure who reported a 10% increase in road fatalities compared to 2021. Similarly, in the Republic of Ireland, Dublin saw road deaths rising by 13% in 2022 compared to 2021, with a 100% increase in the number of pedestrians killed. The need for more holistic road safety data has been raised in the Irish Times, with Dublin City Council having a large commitment to active travel.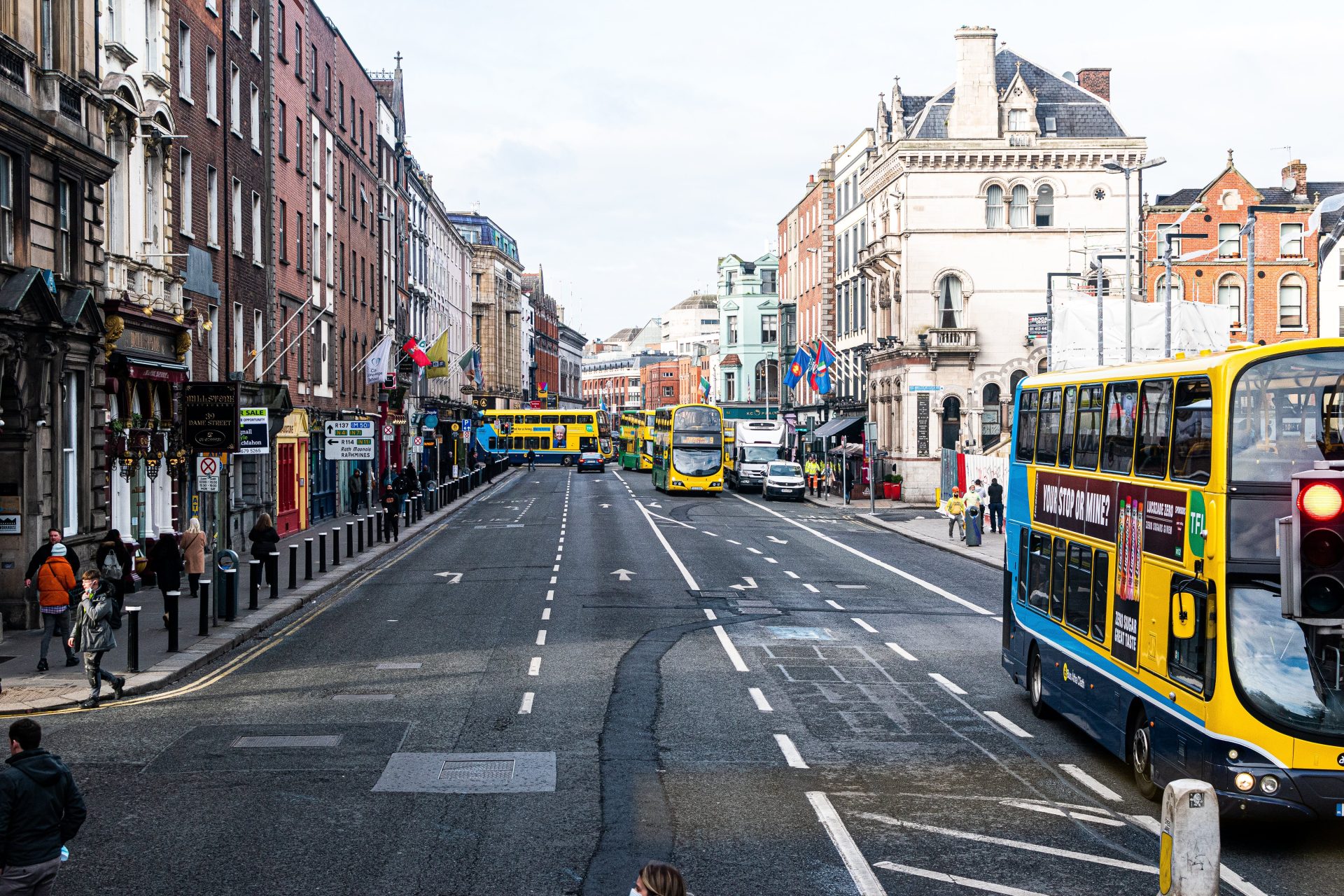 VivaCity's near-miss technology will enable local authorities in the region to identify incidents that could have happened but didn't, and the root cause of dangerous interactions. Combined with Speed, Tracks and the full Smart Traffic Monitoring suite, this dataset will allow strategic planning and implementation of life-saving schemes and initiatives.
Mark Nicholson, CEO and Co-Founder at VivaCity, commented: "We're excited to collaborate with Irish authorities and contribute towards solving some of their biggest transport challenges. Ireland shows a strong appetite for sustainable road safety, which is supported with a large active travel fund ready for authorities to ultise. With a clear gap in accurate data insights available to support decision making on the future of Ireland's roads, we're looking forward to seeing the positive impact that our technology will have." VivaCity will be exhibiting at TRA, Dublin in April 2024. To find out more about VivaCity, visit the website here.
About VivaCity
VivaCity makes cities smarter, safer and more sustainable by supporting and empowering authorities with the right transport data at the right time.
The company's Artificial Intelligence sensors gather accurate, detailed and anonymous data 24/7 on transport modes, traffic flow and travel patterns, supporting strategic decisions to help optimise the transport network and improve urban infrastructure.
Cities need to harness technology that provides comprehensive, high-quality insights, especially when it comes to roads and public spaces. When investing in projects to support sustainable travel, road safety and liveable neighbourhoods, this data is invaluable, enabling more efficient planning, impact monitoring and assessment of a scheme's success.
VivaCity was awarded the Queen's Enterprise Award for Innovation in 2021, and their sensors have been deployed in over 90 towns and cities across the UK – with international growth well underway.
VivaCity takes the protection of data seriously. Their sensors have been developed using privacy-by-design principles to ensure that personal data is never compromised.
Contact information
Leah Jones, ljones@thecommsco.com, +44 7876 117760