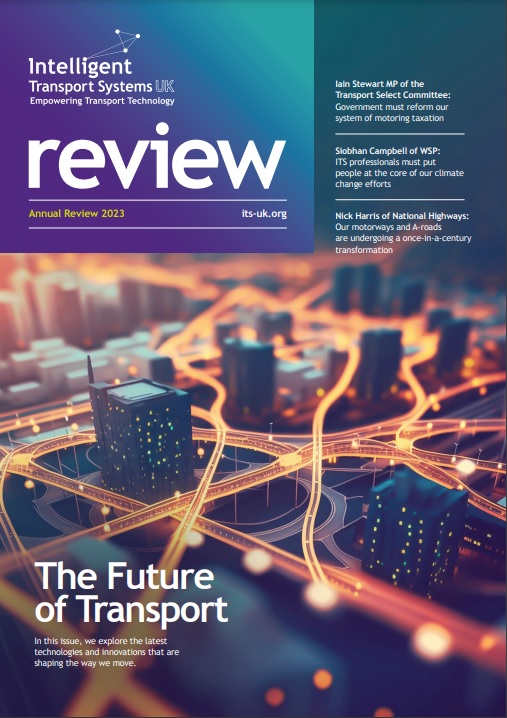 The ITS UK Annual Review is the leading publication, magazine and directory for the industry, covering topics across the intelligent transport sector.
The 2023 edition explores 'the future of transport', examining the views of industry commentators, policy makers and leaders on how transport technology will transform the way we travel.
From highways to railways, bus to active travel, the Review covers all parts of the industry, asking what the future holds for a sector in a such a constantly changing world.
This year's edition is packed full of fascinating articles and insights as well as the ITS UK Members Directory, Calendar and list of Forums. The Review provides all you need to know about the benefits of ITS UK membership as well as the value of the wider sector.
Read the Review
The Review can be found on issuu.com via the button below or downloaded at the bottom of this page. Hard copies will be sent to ITS UK members, with additional copies available from the ITS UK office.
File Download